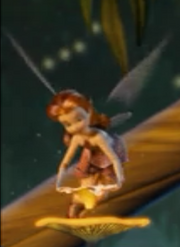 Garden faries paint the leaves and flowers at the change of each season. They help the plants grow by getting the bulbs ready for spring. Their beautiful flowers can be seen in the medows covering most of pixie hollow.
Garden talent faries tend to wear various shades of pink and red. 
When a new fairy is born they place a flower on the mushroom.
Known Garden Talents
Edit
Rosetta
Chloe
Fern
Ivy
Lilac